The print needs of enterprise businesses continue to grow more complex, data-driven, and interconnected. Whether through growth, acquisition, or increased technological complexity, the business processes surrounding print have grown complex, opaque, and unwieldy.
Automated workflow management is a better way forward, one that cuts through that complexity and reduces manual decision points, no matter the size or scale of your print needs.
Ricoh's powerful workflow automation software, RICOH ProcessDirector™, is the ideal solution for businesses at any scale—including at the enterprise.
What Is Workflow Automation Software?
Workflow automation software is an evolution of traditional workflow management software that growing in popularity within the print industry. Enterprise workflow automation software is an end-to-end solution that pulls all workflows and processes into a single system, automating processes at scale.
Workflow automation software differs from traditional workflow management software in that it's not just a set of different pieces of technology that digitize processes.
Instead, automated workflow software is a unified solution that handles the entire print workflow, from job intake to job completion (sometimes even through customer delivery), automating numerous steps in the process and reducing manual touchpoints even beyond what traditional software can accomplish.
Organizations that implement workflow automation software enjoy numerous benefits, including:
Faster processing times
Improved accuracy
Reduced costs
Better resource allocation (keeping all printers running at higher utilization rates)
How Ricoh's Workflow Automation Software Works
Ricoh's leading workflow automation software, RICOH ProcessDirector, can transform what's possible in print organizations. Here's a brief overview of how ProcessDirector works.
At a 10,000-foot view, ProcessDirector streamlines all your business processes by capturing data from any source, routing that data to the appropriate destination, and tracking progress of print jobs through your various workflows. With ProcessDirector, you can capture, transform, and manage your data, information and processes like never before. The result? 100% output integrity becomes a realistic goal.
Additionally, ProcessDirector delivers powerful features such as these:
Customizable workflow templates: Every organization is unique, but some workflows are somewhat similar throughout the industry. Instead of starting from scratch, start with an existing workflow template, which you can then customize to fit your specific context.
Real-time monitoring: Know exactly where every print job is at any time using the web-based real-time dashboard, and find out sooner when equipment goes down.
Automated error handling: Through customizable rule-based automations, even errors can be automated. When our product notices certain errors, it can automatically resolve the error and rerun the job.
Benefits of Ricoh's Workflow Automation Software
The benefits organizations enjoy when they implement RICOH ProcessDirector tend to be significant and impactful:
Improved productivity: eliminating manual touchpoints keeps your employees focused on high-value tasks and keeps your printers running more often.
Reduced errors: manual touchpoints are the #1 cause of introduced errors. Eliminating or reducing those touchpoints will reduce the number of errors introduced during the print workflow.
Lower costs: ProcessDirector can help organizations reduce needless use of color, blank pages, and separate mailings (through intelligent commingling)
Compliance: Data privacy remains a significant concern, especially in regulation-heavy fields such as healthcare and finance. reduces human exposure and can be used to require and demonstrate compliance with privacy regulations.
Greater profitability: It's the inevitable outcome of improving productivity, reducing errors, decreasing response times, and lowering costs. This product helps you achieve greater profitability during every stage of document production.
And these benefits aren't theoretical: numerous Ricoh customers have consistently achieved each one.
One global paper goods manufacturer saw these benefits in action: for every one minute they removed from their picking process, they saved $1 million annually. By eliminating process steps and disparate systems, the company significantly reduced the length of the picking process and improved accuracy at the same time. (Read the summary of the case study.)
Another global retailer used it to save more than $20,000 every month just on invoice processing. (Read the summary or download the entire case study.)
Conversely, the costs of not embracing enterprise workflow automation software can be significant: one insurer faced a staggering $20.5 million in fines and settlements related to three data breaches, two of which were avoidable printing mistakes. The most egregious was a letter sent to some 12,000 customers with the words "HIV medication" clearly visible through the envelope window.
Customizing Ricoh's Workflow Automation Software for Your Organization
Ricoh's workflow automation software isn't a one-size-fits-all solution, and it doesn't require you to bend your workflow to fit its capabilities.
Instead, RICOH ProcessDirector is highly customizable: we know that different industries, departments, and business models have specific needs, and RPD can be adapted to virtually any workflow.
It is also vendor-neutral, so it works with whatever hardware and equipment you already have—and whatever you might add down the road.
Last, RICOH ProcessDirector has the scalability and the flexibility to handle print businesses and business units of any size. Global enterprise companies rely on Ricoh and ProcessDirector for their print- and print-adjacent enterprise workflow automation because it can handle workflows of any size and complexity.
If you've outgrown a lesser workflow management solution, RICOH ProcessDirector is the automated workflow management solution for enterprise businesses and anyone rapidly growing or scaling.
Automate Your Workflows with RICOH ProcessDirector
If your organization is ready to improve productivity, reduce errors, cut costs, and grow without limitations, RICOH ProcessDirector is an indispensable part of that journey. Use it to streamline and automated business processes and optimize workflows, reducing manual touchpoints and decision-making and increasing your ability to serve your customers.
See what's possible with RICOH ProcessDirector. Request your demo now!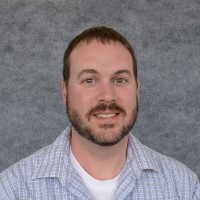 Meet the Author
Kevin has been in the print industry for more than 25 years. He exposed his first plate in a high school graphic communications class and has been hooked ever since. Before joining Ricoh in April 2022, Kevin has been a Software Consultant and Applications Engineer at manufacturers as well as a Publishing Engineer at an in-house printer.
Join Ricoh experts online and discover new ways to create efficiencies, reduce costs and improve profitability through our software and solutions—visit our entire webinar series to help grow your business.
Subscribe to our Newsletter