One of the challenges to adopting new print management or business process management software has to do with the scope and scale of these products. Software systems like these are wide-ranging, touching numerous facets of your business and likely redefining how you run your print shop.
Choosing a bad-fit solution is a costly mistake—in numerous ways. You want to be certain you're choosing a solution that truly adapts to the contours of your business.
Below you'll find three real-world success stories of organizations that achieved success using Ricoh print management solutions, including RICOH ProcessDirector™. These organizations vary in size, scope, industry, and how they use print products. Across all these elements and more, Ricoh ProcessDirector is the proven solution that solves real business challenges.
Fortune 500 Insurance Company Automates End-to-End Handling of Sensitive Information
Ricoh helps one Fortune 500 insurance company maintain essential business continuity practices by managing their critical, time-sensitive customer communications.
The Challenge
This company faced numerous challenges: they had suffered a natural disaster that flooded their print center, and their systems were fragmented and siloed in part due to acquisitions over time.
Ultimately, they wanted to consolidate operations and real estate—and stop handling their considerable print needs in-house.
Ricoh's Solutions
Ricoh assumed responsibility for outbound print and inbound mail operations via Ricoh Business Information Services (BIS) centers and created redundant backup processes. RICOH ProcessDirector automated end-to-end handling of sensitive information, maintaining compliance and streamlining workflows.
The Results
By partnering with Ricoh, this insurance company consolidated suppliers, eliminated legacy systems, and reduced head count—significantly reducing capital and operating expenses. With
RICOH ProcessDirector handling business process management and document automation, the company gained greater transparency, reliable business continuity procedures, and better adherence to governance and security protocols.
Here's what the company's VP, Head of Life and Claims had to say about the organization's relationship with RICOH ProcessDirector:
"Ricoh manages a number of elements that we consider very important. These are all moments of truth, an interaction that we capture and communicate on paper."
Global Retailer Saves $20,000+ a Month on Invoice Processing
One global retailer with a wide-ranging presence (1000+ brick and mortar stores, ecommerce, along with design and manufacturing arms) operates at significant scale, processing around 45,000 invoices every month.
The Challenges
The retailer was doing so at another vendor's offsite facility when it discovered that the vendor was suddenly ceasing operations.
There was no window for putting invoice processing on hold. The retailer needed a partner that could absorb the load almost instantly, so the business turned to Ricoh, an existing partner in other capacities to solve the problem.
We quickly realized their problems ran deeper than simply needing a partner that could handle their level of output. Multiple setups, unnecessary color, and other inefficiencies bloated their processes, but our experts have solved similar inventory and workflow issues for businesses across various industries.
Ricoh's Solutions
Using RICOH ProcessDirector we eliminated unnecessary steps and complexity from the company's invoicing process. We also streamlined processing, combining multiple invoices to a single buyer.
The company also utilizes Ricoh BIS for print and distribution, creating opportunities for synergy across print management, business process management, and document automation—all within the Ricoh ecosystem.
With analytics-driven decision-making we reduced the company's turnaround times to 24 hours
from data receipt to mailing, meeting SLA requirements. Through document automation we preserved the integrity of client data and drove down costs.
The Results
Thanks to RICOH ProcessDirector and other Ricoh services, this retailer now saves over $20,000 every month through a combination of better commingling, reduced use of color on invoices without a marketing element, and bundling multiple invoices to the same recipient.
The transition went so well that, when the retailer acquired another global brand, Ricoh was chosen to onboard that brand and implement similar savings throughout its US, Canadian, and European divisions.
Federal Government Agency Transforms Speed and Reduces Costs
One federal government agency transformed its complex production print environment with RICOH ProcessDirector so it could produce deliverable documents promptly, accurately, and at a lower cost.
The Challenge
Aging production equipment and proprietary software combined to create an inefficient system that could not handle today's workload. Poor print quality and incorrect addressing led to around 5% of mission-critical mailings failing to reach recipients.
Ricoh's Solutions
Ricoh delivered automated workflows via RICOH ProcessDirector and IPDS Host Printing Solution. These automations worked with the agency's legacy printers to simplify the transition. Ricoh also provided cutting-edge production printers to replace those aging machines.
All along the way, Ricoh tailored solutions to the agency's unique needs and provided industry-leading project management support to ensure the transition was successful.
The Results
Today, the agency enjoys a streamlined, automated workflow that increases efficiency and enables them to meet demand. Thanks to better print management, their print environment runs smoothly, and the agency has gained more knowledge about their entire print environment and has access to critical information on every print job and at any time.
Across Industries, RICOH ProcessDirector Solves Print Process Problems
Every industry has unique print needs, and it takes a solution that's as flexible as it is robust to solve them all.
RICOH ProcessDirector is already delivering powerful results and flexible solutions across numerous industries—including retail, government, insurance, healthcare, and many more.
Whatever your biggest needs look like—whether print management, business process management, document automation, or all three—Ricoh can tailor solutions to meet those needs.
And it all starts with RICOH ProcessDirector.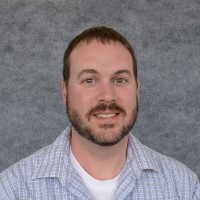 Meet the Author
Kevin has been in the print industry for more than 25 years. He exposed his first plate in a high school graphic communications class and has been hooked ever since. Before joining Ricoh in April 2022, Kevin has been a Software Consultant and Applications Engineer at manufacturers as well as a Publishing Engineer at an in-house printer.
Join Ricoh experts online and discover new ways to create efficiencies, reduce costs and improve profitability through our software and solutions—visit our entire webinar series to help grow your business.
Subscribe to our Newsletter