One RICOH software customer—a globally known, household name card and gift retailer—needed to find a solution that could deliver several outcomes. They needed an enterprise software solution that would bring together a complex network of disparate systems, handle both print output and output management, and serve as a system of record for the distribution side of their printing needs, among other functions.
This is the company's success story. Learn why they chose RICOH ProcessDirector™ and how they implemented this powerful enterprise-grade print workflow management software to transform output management, increase automation, and bridge the gap between systems and divisions.
The Customer's Challenge
Though the brand was and is known for its retail print products, that side of business operations wasn't the area of concern in their operations. Instead, the customer's primary challenge was in their distribution process.
Scale and Scope Require Enterprise-Grade Solution
With hundreds of branded retail stores, tens of thousands of third-party retail vendors, direct-from-consumer online orders, and a handful of subsidiaries (some acquired with existing distribution systems), the brand's output needs were immense, varied, and complex.
The brand currently processes and distributes hundreds of thousands of orders per month across these various channels. At this scale, smaller tools couldn't handle the needs. The brand needed enterprise-grade software to solve their print output challenges.
Print Needs Varied, With Complex Requirements
Every shipment for this brand involves numerous pieces of print material: shipping labels, packing slips, box content, and so forth. Those pieces cannot all be produced using a single device type with some running on Zebra printers (in ZPL format) and others running on conventional commercial printers.
These varied print needs may not be unusual, but at this scale and given the systems interoperability issues we're about to mention, the requirements and demands placed on any suitable replacement system were significant.
Additionally, every single item printed for shipping needed to automatically be archived into a customer portal and be available to customer service teams. In other words, printing wasn't enough.
Breakdown in Systems Interoperability
Additionally, the company identified a gap between the distribution and warehouse management systems.
Before this decision point, the company had invested significantly in robotics and automation for picking and packing and in a new enterprise-grade warehouse management system. The warehouse management system was a powerful addition, offering complete automation for some products and lines. However, it completely lacked knowledge of the print operations side of distribution.
In short, the company needed an enterprise software solution that could:
Cut through this complexity

Eliminate process steps

Serve as a system of record

Be flexible and adaptable to various formats and workflows

Bridge the gap between distribution and warehouse management systems
And that's a minimum, or abbreviated, list.
The company knew that this was a complex challenge to solve, but that doing so would be worth it. One company representative explained that, given the business's scale, "one minute removed from our picking process adds $1 million in annual savings."
The Ricoh Solution
The Ricoh team recommended incorporating RICOH ProcessDirector with the brand's existing systems, pulling many of the company's complex requirements into one central platform. Automated picking lines, shipping labels, packing slips, plan-o-grams (for retail store shipments), and more now run through ProcessDirector, which serves as the one system of record for all print related output.
ProcessDirector also easily automates several customer service activities, including the archiving of all shipping labels and box content, routing that information directly into the company's customer portal.
Bridging the Manual-Automated Divide
Not every pick makes sense to be automated, so the company grappled with both a traditional hand-pick distribution system and modern machine automated distribution. The backend systems for each did not communicate well with each other. But now, all pick orders route through ProcessDirector as the system of record, bridging the gap between automated machine picking and those products and orders that must be hand-picked.
Relieving and Refocusing the Warehouse System
Previously, the company's powerful new warehouse system (which was delivering plenty of value in warehouse automation) was also tasked with handling production output logic—something it is not well suited to do.
By offloading production output logic to RICOH ProcessDirector, the company could focus its warehouse system on what it does well, pushing bad-fit tasks to a right-fit tool (with ProcessDirector).
Eliminating Format Complexity with Ricoh's Cross-Media Practice
We mentioned earlier the complexity of dealing with certain printed labels in ZPL format. Ricoh combined ProcessDirector with another Ricoh's Cross-Media Practice, to mitigate this complexity. Now all ZPL label files are automatically converted to PDF for output, streamlining output by removing one variable entirely.
Positioning for Long-Term Scalability
The company is currently using ProcessDirector for its distribution outputs, but the flexible, configurable enterprise software gives the business the ability to scale, evolve, and pivot as needs arise, handling other output methods such as continuous feed, cut sheet, robotic insertion, and laser reimagable.
Macro Level: Centralized Print Operations
RICOH ProcessDirector delivers wins on both the macro and micro levels. Here's one big-picture win.
With the efficiencies already delivered by ProcessDirector, the company can do more within a single system. Now it's able to centralize all print operations—not just for outputs at their central operations, but also for distributed operations (such as for acquired brands operating in separate physical locations).
Micro Level: Store-Level Document Management
On the smaller or more granular side of things, ProcessDirector is powerful enough to offer store-level document management: every store in the business can pull up past print jobs and essential documents, printing them or customizing them as needed at the store level.
Solve Your Complex Print Workflow Needs with RICOH ProcessDirector
Ricoh's enterprise software is the definitive solution for complex print workflow needs like the ones we solved for this satisfied client. Whether your needs are comparatively smaller (or even larger), RICOH ProcessDirector is the flexible, powerful print workflow management platform that will solve your print and print operations challenges.
ProcessDirector delivers unprecedented data visibility and automation capabilities, and it capably serves as a vendor-neutral system of record that can bridge the gap between disparate systems.
Wondering if RICOH ProcessDirector is the solution you've been missing? Learn how ProcessDirector (or an array of other Ricoh Software commercial and industrial printing software solutions) fits into your print workflows by requesting a customized trial today.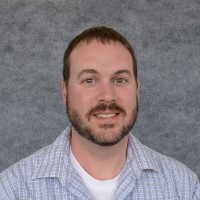 Meet the Author
Kevin has been in the print industry for more than 25 years. He exposed his first plate in a high school graphic communications class and has been hooked ever since. Before joining Ricoh in April 2022, Kevin has been a Software Consultant and Applications Engineer at manufacturers as well as a Publishing Engineer at an in-house printer.
Join Ricoh experts online and discover new ways to create efficiencies, reduce costs and improve profitability through our software and solutions—visit our entire webinar series to help grow your business.
Subscribe to our Newsletter