As a print industry professional, you already know that printing errors cost money: wasted paper, ink, and labor all have dollar signs attached. You might even remember the painful dollar amount lost in a recent printing error at your print business.
But what's a little less obvious (unless you've lived through it) are the staggering additional costs beyond materials and labor, which can reach astonishing levels under the right conditions.
If you're a commercial or in-plant printer working in a market subject to certain regulations such as HIPAA or GPDR, a printing error can escalate quickly.
Here are some real-world situations where a lowly printing error led to significant penalties and settlements (some hitting six and seven figures!), plus how a complete workflow management solution like RICOH ProcessDirector™ can spare you from costly process problems and printing errors in your own operations.
HIPAA Violations: The Scope of the Problem
According to HIPAA Journal, 2020 and 2021 were significant years for settling HIPAA compliance violations. The Department of Health and Human Services' Office for Civil Rights (OCR) collected over $13 million in 2020 and nearly $6 million in 2021 due to HIPAA violations, mostly from insurance entities and large health providers.
To be clear, these violations ran a wide gamut, including data breaches that exposed electronic health records. But easily avoidable printing errors contributed to several situations outlined below.
Printing Error Exposed the Words "HIV Medication" Through Envelope Window
Aetna Life Insurance Company suffered several data breaches, two of which were due to printing errors, not digital attacks.
The more significant of the two affected nearly 12,000 people, whom each received a mailing where the words "HIV medication" could clearly be seen through the envelope window. In the second, 1,600 people received a mailing where the name and logo of an atrial fibrillation study were clearly visible.
These, in addition to an internet-based breach affecting over 5,000 plan members, caused significant financial damage:
$1 million penalty paid to OCR
$1.15 million settlement with New York AG
$935k settlement with California AG
Smaller settlements from three other states
But these pale in comparison to the class action lawsuit filed on behalf of victims, which settled for an eye-watering $17.2 million.
Around $20.5 million in penalties and settlements; mostly due to a combination of process errors that could've been avoided with a workflow management solution like RICOH ProcessDirector™.
Printing Firms Fined $130k for Printing Error
It's not just the big insurers at risk, either. In another recent incident, two commercial printing firms were fined a total of $130,000 for exposing protected health information in likely violation of both HIPAA and the New Jersey Consumer Fraud Act.
The two companies, which both provide printing and mailing services to a healthcare entity, printed the back page of one member's statement on the front page of another's—on more than 50,000 patients' explanations of benefits.
Certainly this was an embarrassing error, one that surely damaged the relationship between these printers and their healthcare client. But very likely neither of these businesses were prepared to owe a six-figure sum over a simple process error.
Social Security Numbers Printed on Exterior of Envelopes
In yet another episode chronicled by HIPAA Journal, one Florida provider mailed out statements where the patients' claim numbers were printed on the outside of the envelopes, not on the paper within them.
Even worse, the firm used patients' social security numbers as part of the claim numbers, meaning that affected patients' social security numbers were printed in plain view.
Double-Stuffed Billing Statements Reveal PHI for Nearly 3,000 Patients
Another print-related data breach happened in a health system in Illinois— more specifically, to the company they paid to mail out their billing statements.
Almost 3,000 patients received a billing statement that was double-stuffed, with two statements in the envelope rather than one. The big problem here: only one of the two was for the recipient.
Each recipient received one statement that belonged to them along with a second statement for some other patient in the system, revealing:
Names
Addresses
Account numbers
Service dates and summaries
Account balances
Third party payment information
Charges
The Common Thread
One common thread runs through each of these situations: printing errors due to inefficient, manual workflows and process breakdowns.
In each situation we've described, something got missed. Some step in the process, a toggle on a workstation, a test run, a QA check: each of these mistakes was entirely avoidable.
We get it: people are people. Accidents happen. But accidents, like we've described here, tend to happen much less when printers reduce unnecessary manual processes and touchpoints.
Getting rid of those manual elements is far easier with a true end-to-end workflow management solution in place.
RICOH ProcessDirector™ is that solution.
Ricoh ProcessDirector™: The Workflow Management Solution
RICOH ProcessDirector™ is an automated, vendor-neutral, end-to-end production print workflow management solution. It's endlessly scalable, growing with you and adapting to your changing needs.
With ProcessDirector (RPD), you can automate manual tasks and reduce the possibility of errors sneaking into your print workflows. You'll also achieve output integrity and streamline your mail handling, reducing your costs and increasing your throughput.
Businesses subject to reporting requirements can generate audit trails down to the single piece level, satisfying queries and audit requests. And RPD can even automatically reprint damaged or missing pieces—no more manual reprints when something goes wrong.
Ready to reclaim your print workflows, supercharge your throughput and equipment utilization, and eliminate costly manual errors? RICOH ProcessDirector™ can deliver.
Let us show you how: Request your customized free trial now!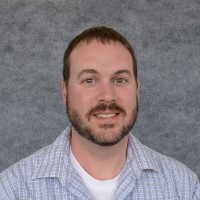 Meet the Author
Kevin has been in the print industry for more than 25 years. He exposed his first plate in a high school graphic communications class and has been hooked ever since. Before joining Ricoh in April 2022, Kevin has been a Software Consultant and Applications Engineer at manufacturers as well as a Publishing Engineer at an in-house printer.
Join Ricoh experts online and discover new ways to create efficiencies, reduce costs and improve profitability through our software and solutions—visit our entire webinar series to help grow your business.
Subscribe to our Newsletter