Every business eventually encounters glass ceilings (limits to growth that have nothing to do with customers or reach or marketing prowess). These limits can seem invisible or irrefutable, but they've always been there and seem like they always will be.
Some factors may be external, such as if you can't secure enough paper, you can't grow a print business. But there's another category of growth limiters over which businesses have more control (even if that control isn't clear or obvious): business processes.
Here's the central conflict within business scalability: business growth can't happen beyond certain limits without changes to existing business processes.
A business process may work—beautifully even—at a certain scale. But change the scale, and that same business process can become a chokepoint or fail to work entirely.
What works well when a business has 10 customers (say, customer service sending handwritten thank-yous) is no longer feasible at 500 customers and downright laughable at 10,000.
Some processes can scale, while others can't. And those processes that become inhibitors to growth generally have one trait in common: manual human interaction.
In the world of commercial print, automated workflow software is the key to eliminating those manual chokepoints and unlocking greater business scalability and growth.
The Role of Automated Workflow Software in Handling Increased Workloads
Organizations face scalability challenges when faced with increased workloads. Every manual touchpoint along the print workflow journey is a point that could struggle to scale.
From order intake through job setup, production, and even delivery, every manual interaction creates a possible bottleneck, one that usually can't be overcome without hiring another staffer to expand capacity.
It's as simple as this: if, with your current process, one staff member can onboard 10 jobs a day, you cannot scale beyond 10 jobs a day until you can hire a second staff member. (And actually, it's not as simple as that: your new hire needs a place to work, and any operational points that can currently only accommodate one person at a time must be reworked.)
RICOH ProcessDirector™ is print workflow automation software that helps businesses manage higher volumes of tasks without compromising quality. Organizations can use ProcessDirector to automate many portions of their print workflows.
This has two outcomes that together deliver astronomical value:
Organizations can reduce the resource burden of completing those manual tasks
Organizations can take on many more print jobs than their staffing limitations would allow
It's hard to overstate the impact that Ricoh automated workflow software can have on business scalability. Processes that took hours now take minutes or even seconds, and these effects occur at numerous points along the print workflow.
Enhancing Productivity with Automated Workflow Software
Increasing workloads without significantly increasing staff is just one of the benefits of automated workflow software. Also valuable are the ways that this software enhances productivity and increases accuracy.
By automating repetitive simple manual tasks, you'll reduce the chance of introducing human errors into job workflows.
So not only do the tasks run more quickly, but they also run more accurately.This increase in accuracy drives significant benefits:
Reduced rework (and associated material and resource costs)
Better adherence to schedule
Improved customer satisfaction
Equipment utilization is another aspect of enhanced productivity: workflow automation software can recognize the capabilities and availability of every printer on the shop floor and can dynamically balance load. You can use ProcessDirector to ensure that jobs are sent to the most cost-efficient equipment and that work doesn't pile up behind one printer while another sits idle.
Scalability and Flexibility: Key Benefits of RICOH ProcessDirector
RICOH ProcessDirector gives organizations the ability to automate their print workflows, which alone delivers huge scalability and productivity gains. But the benefits don't stop there: flexibility is another component to scalability, and ProcessDirector delivers here as well.
ProcessDirector is vendor-neutral: it can work with whatever hardware is already on your shop floor.
It's also highly adaptable: instead of forcing your business to conform to its predefined workflows, ProcessDirector allows you to customize workflows endlessly. Whatever your unique requirements, ProcessDirector can flex to fit your business. And as your business needs change (due to growth, new technology, or both), ProcessDirector evolves with you.

RICOH ProcessDirector Streamlines Processes for Improved Efficiency and Growth
RICOH ProcessDirector puts you back in control of your efficiency and growth. It allows you to explore this crucial question:
Would you build your print workflows differently if the primary constraint was printers, not people?
With ProcessDirector automating your workflows, instead of building your business processes around human touchpoint bottlenecks, you're free to reimagine those business processes.
At the center of this growth engine sits RICOH ProcessDirector, our powerful print workflow automation software that redefines what's possible in print.
It's time to stop letting the status quo get in the way of growth. Instead, choose the print workflow automation software that drives growth and moves you forward.
Learn how RICOH ProcessDirector can drive business growth today! ->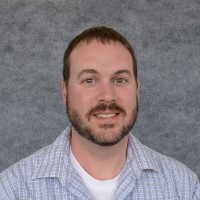 Meet the Author
Kevin has been in the print industry for more than 25 years. He exposed his first plate in a high school graphic communications class and has been hooked ever since. Before joining Ricoh in April 2022, Kevin has been a Software Consultant and Applications Engineer at manufacturers as well as a Publishing Engineer at an in-house printer.
Join Ricoh experts online and discover new ways to create efficiencies, reduce costs and improve profitability through our software and solutions—visit our entire webinar series to help grow your business.
Subscribe to our Newsletter