For more than a decade, billers have been using strategies to make their communication as relevant as possible. They began by gathering as much information as possible into Customer Relationship Management systems to develop single views of customers, especially those with multiple products. The result of that work was a better understanding of customer patterns. Which customers responded to marketing messages in the envelope? Which customers responded to Direct Mail? Which customers paid bills on time, and who paid late? Knowing the customer allowed product owners and their marketing teams to think about new ways of communication.
At the same time, communication technology was evolving. Preprinted shells were giving way to white paper factories, allowing billing statements and most other regulated communication to change from gray fields of line items to colorful, informative communication experiences. As new workflows allowed for the development of smart Variable Data and Variable Content to be more than line items from a billing system, monthly statements began to evolve into opportunities to educate customers and to market to customers using a trusted, expected communication.
TransPromo emerged as the term that linked marketing content to regulated communication. It embodied the idea of using customer profiles to inform the types of education and offers that could be added into available white space. More than an advertisement on a bill, the idea behind 'TransPromo' or direct mail campaigns is to create engagement with recipients beyond a payment notification or regulatory notice. It becomes part of the communication cadence.
To bring this into your communication programs requires some planning. Because regulated communication is the vehicle, and customer data requires security protocols, start with a stakeholders meeting. Identify who owns the customer data, who owns the ability to profile customer data, and who owns the marketing messages that can be applied to the profiles.
A great approach is to find three or four segmentation vectors for target messages. They can be as simple as:
Customers who are active spenders

Customers who are late payers
Everyone else
The next step is to evaluate the current communication design to find where messaging can be incorporated. Many bills have remittance information and the outbound address locked into specific real estate. What remains is the arrangement of the mission critical communication and the new marketing additions. Where do you have whitespace?
Create a strategy to use the whitespace effectively for each of the groups. Some companies using TransPromo add augmented reality triggers to create a multi-dimensional experience. Others as personalized URLs and QR codes to lead the customer to additional information and experiences. Many companies start by using the space to educate customers about how they can help, what services and options are available, and offer invitations to talk to customer service agents. You can make the rules to guide how you use the space.
With your plan in hand there is still work to do. Designers and variable data programmers will work together to create the most brand-appropriate versions of the messaging and ensure that the right message gets to the right type of customer. When the work is done, however, you have a template for on-going TransPromo communications that can serve as the platform for deeper types of on-statement communications. Over time you may divide your messaging into more sub-groups based on responses to offers and on-going reviews of the data.
Whichever way you choose to approach your customers, there is always help available. This is not a new concept, but one that is rooted in over a decade of experience that you can leverage to create the best customer experience for your customers.
Want to learn more? Check out the webinar discussion with our Ricoh experts on The Growing Opportunity in Transactional Print.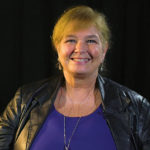 Meet the Author
Pat's experience in printing and publications coordination stretches back 40+ years. She currently serves as a Ricoh consultant, advocating for customers in the areas of print workflow, business management, portfolio messaging and omnichannel customer communication. Pat is a current and former business owner, and so understands the challenges faced by small and medium-sized businesses. She works with Ricoh clients to perform triage on their business and print workflow needs. In addition to degrees from the University of New Mexico and University of Phoenix, Pat holds numerous certifications from various organizations. For Xplor International, she is Master Electronic Document Professional and Master EDP—Business Development Certified. Her Idealliance certifications include BrandO Professional, Color Management Professional, and CMP—Digital. Pat is also certified as a Mail Design Professional by the US Postal Service and as a Social Media Professional by the Direct Marketing Association. Pat is well-regarded in the print industry, recognizable for her podcast PrintSampleTV and for many years of public speaking. Much of this experience comes from a decade of combined experience working as a product evangelist for HP and Eastman Kodak.
Join Ricoh experts online and discover new ways to create efficiencies, reduce costs and improve profitability through our software and solutions—visit our entire webinar series to help grow your business.
Subscribe to our Newsletter